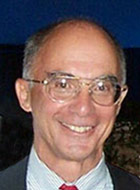 Bernard A. Goldhirsh
Bernard Goldhirsh was a dedicated entrepreneur and philanthropist. As an engineering student at MIT he worked with Dr. Land at Polaroid and after college directed the science department at New Prep, a private school in Cambridge. While a student, he taught himself to sail on the Charles River and in 1964 established a school ship with twelve students that he sailed around South America. Upon his return, he taught navigation classes and, with the help of a free copy machine in a Boston church basement, published booklets on spinnakers, storm navigation, and other nautical topics. Bernie would turn these booklets into Sail Magazine, which he founded in 1970 and which would grow to become the largest sailing magazine in the world. Upon selling Sail, he started Inc., a magazine for entrepreneurs and small businesspeople, which has long been credited as the first voice putting entrepreneurship on the map —indeed, in 1981 Inc. became the first magazine to feature a little known entrepreneur named Steve Jobs on its cover. Upon Bernie's diagnosis with brain cancer in 2000, he sold Inc., giving 10% of the proceeds to his employees, and established the Goldhirsh Foundation through which he supported hundreds of researchers and initiatives in the field of brain cancer. He passed away from the disease in June of 2003 at the age of 63.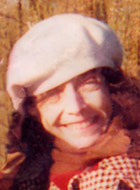 Wendy J. Goldhirsh
Wendy Goldhirsh was a devoted mother, dancer, linguist and teacher. After studying French literature and dance at the University of Rochester and the Sorbonne in Paris, she went on to receive her teaching certificate at the City University of New York and teach French in the New York City public schools. After moving to Boston she taught Modern Dance at the Joy of Moment Center in Cambridge. Alongside her love of dance and language, Wendy was also a talented writer and photographer whose work was published in the Beverly Times and other Boston papers. After the births of her children Elizabeth and Benjamin, Wendy dedicated herself to raising a family. As they grew, Wendy returned to writing and teaching, cofounding the North Shore Women's Directory and teaching French, drama, and movement at bilingual schools, synagogues, and Jewish day camps on Massachusetts' North Shore. Even in the face of her diagnosis with stage four stomach cancer, Wendy remained committed to her passions, studying drama at Emerson college and appearing as Big Mama in the Boston Actors Theater production of Tennessee Williams's "Cat on a Hot Tin Roof" just months before her death. Wendy passed away in January, 1999 at the age of 52.